The area state lawmaker who is spear-heading a coalition that is pushing for the Dunkirk Repowering project says there needs to be another push to get Governor Cuomo and the State Public Service Commission to back the project. State Senator Cathy Young says local residents and businesses need to show their support, with a decision expected possibly in December or January.
Young-Need to push for full repowering

Young says there are plans in the works for another rally in Dunkirk. Earlier today, Congressman Tom Reed spoke about negotiations between NRG and National Grid over the repowering project. Reed says he continues to push for the repowering project and the conversion to natural gas. The Dunkirk plant is the largest taxpayer in Chautauqua County and its closing would have a major impact on the tax base not only in Dunkirk, but across the county. Click here to read more about Power Up WNY.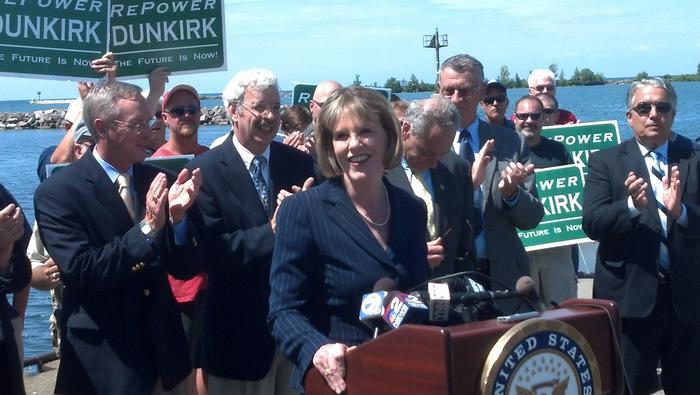 Young continues push for NRG (Photo by Dave Rowley)