The Democratic candidate running for the 23rd Congressional District brought his campaign to Dunkirk on Primary Day. John Plumb spoke about his key priorities at the United Steelworkers Local 2693 offices on East 4th Street. Plumb says he intends to fight bad trade deals and says they have harmed rural communities like his hometown of Randolph in Cattaraugus County...
Plumb-Will fight bad trade deals
After his speech to union members, the Jamestown area Democrat spoke more about his jobs plan. He says being a member of Congress is more than just passing legislation...
Plumb-Its more than passing laws
Plumb outlined other priorities including the promotion of renewable energy, upgrading infrastructure and improving college affordability. A commander in the Naval Reserve, Plumb is challenging Republican incumbent Tom Reed who is seeking his fourth term in the House.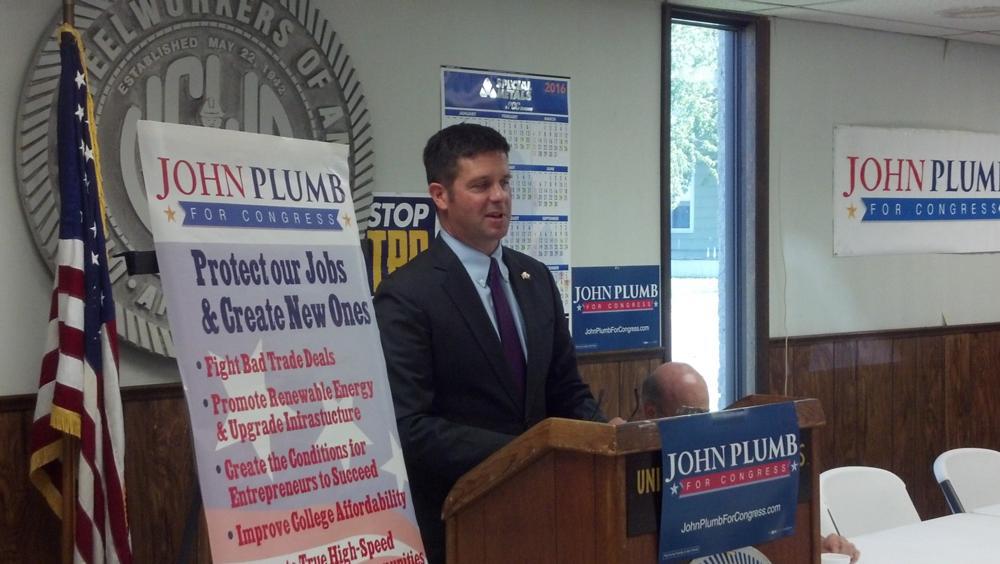 Photo by Dave Rowley