The Cuomo administration today released more details about plans to change the state's tax code in response to federal tax reform. State Budget Director Robert Mujica announced the plans as part of Governor Andrew Cuomo's 30-day budget amendments. Among the proposals, an Employer Compensation Expense Tax...that would be optional for employers...
Mujica-Payroll tax system would be optional
The legislation also creates two new state-operated Charitable Contribution Funds, and would decouple the state tax code from the federal tax code so that state taxpayers do not see increased state taxes.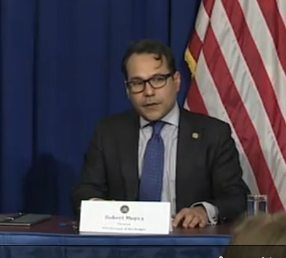 Budget Director Robert Mujica