President Trump says his infrastructure proposal is a common sense bipartisan plan that every member of Congress should support, but New York's junior senator has concerns about the proposal. The $1.5 trillion plan would have only $200 billion come from the federal government. The rest would have to be raised by local and state governments. That disappoints Democratic Senator Kirsten Gillibrand...
Gillibrand-Not helpful
Gillibrand gave her reaction to the plan during a conference call with media outlets including WDOE News on Monday. A key Republican, Congressman Chris Collins from the Buffalo area told the Buffalo News that he had concerns about whether the $200 billion in federal spending could possibly spur an additional $1.3 trillion in infrastructure investment nation-wide. He indicated that it was the first step in the process.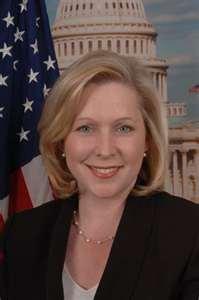 Senator Kirsten Gillibrand