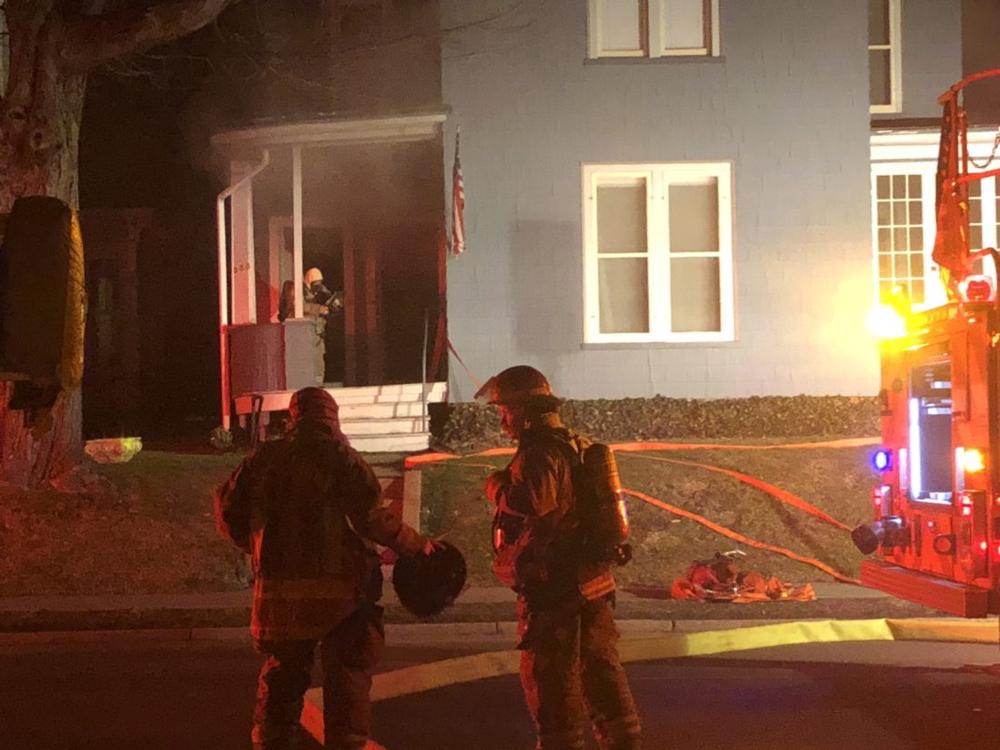 Quick work by Jamestown firefighters prevented extensive damage to a two-family house late Friday night. Jamestown Fire Lieutenant Don Mowery says crews were called to the scene at 353 East 4th Street shortly before midnight and found smoke and fire coming from the scene. Mowery says the flames were coming from the first floor, and crews had the fire under control in about 20 minutes...
Don Mowery: smoke and flames on the first floor
Mowery says firefighters were able to contain fire damage to the first floor. No one was hurt, and both families living in the house were not home at the time. The cause remains under investigation.
Photo by the Post-Journal