April showers bring May flowers, but what do April snow showers bring? A slower morning commute because of roads that may be snow covered and slippery, especially over the higher elevations. There are no warnings or advisories, but an upper level storm system is bringing snow showers to portions of Chautauqua, Cattaraugus and southern Erie counties. Accumulations are being reported on the hilltops according to Meteorologist Dave Thomas at the National Weather Service...
Thomas-Accumulations mainly over the hills
Closer to Lake Erie, only a dusting of snow being reported. Forecasters say another 2 to 3 inches is possible today before the snow begins to wind down overnight.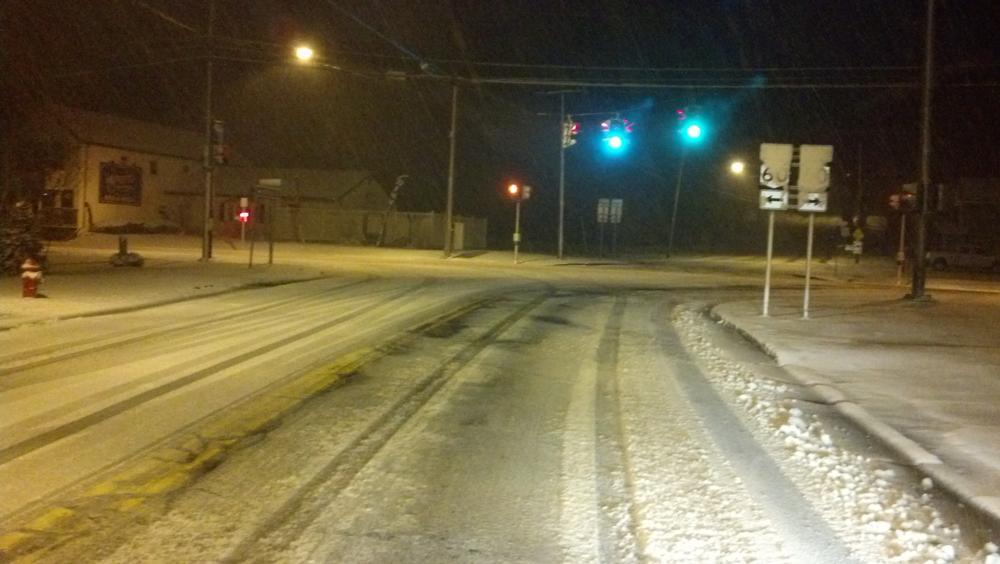 The four corners of Cassadaga around 5 am Tuesday (Photo by Dave Rowley)