Family Church of Fredonia is looking to restore its church building to its former glory, but they will likely be doing so without without a clock that's owned by the village. The issue came up during Monday evening's Village Board meeting. Pastor Scott Wise addressed the board, speaking briefly about the church's intentions following the May 4th fire that destroyed the clock tower...
Pastor Wise-Will restore church
But, Mayor Athanasia Landis says the church has indicated they don't intend to use a clock that belongs to the village because of insurance reasons...
Dr. Landis-Church doesn't intend to use a village clock
The village will be looking for an alternative, but a final decision has not been made.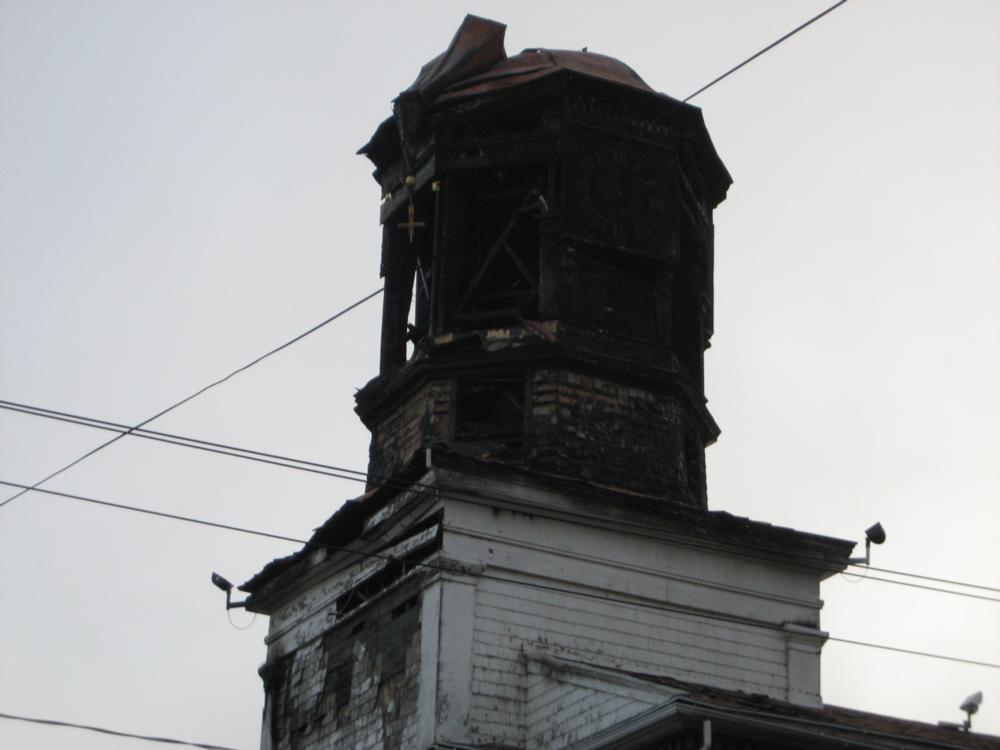 Photo by Tina Zboch