Voters in the Dunkirk School District approved the District's $45.7 million 2018-19 budget. School Superindendent Dr. James Tracy called this year's budgetary process a difficult one due to a loss in tax revenue. As a result, the spending plan includes a two-percent increase in the tax levy. Tracy says the newly-passed budget adds funding to provide additional academic help for the Middle School...
Dr. Tracy-Tough budgetary process
Voters approved Proposition-1 by 199-83 while Proposition 2 was also approved 208-67.
Board members Claudia Szczerbacki and Loretta Slaton Torain were each re-elected to three-year terms on the school board.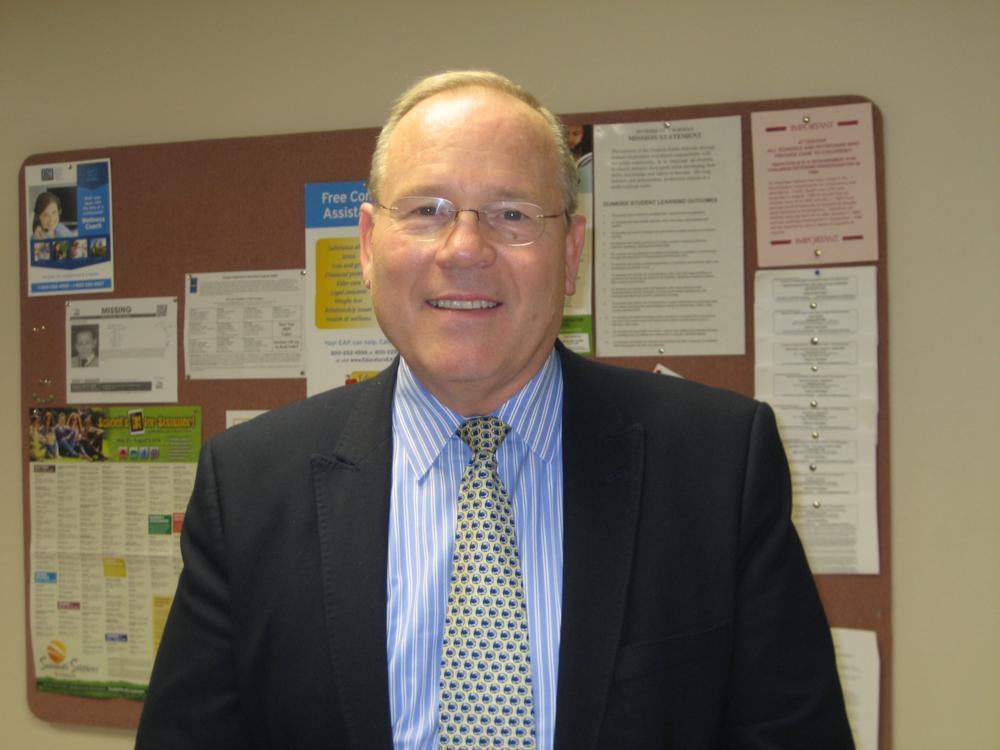 Dunkirk School Superintendent Dr. James Tracy