Most area school districts saw voters pass budget proposals on Tuesday. Voters in the Fredonia Central School District passed $32.4 million budget 462-210. Voters elected Cristina Gegenschatz to the school board with 391 votes, but former Middle School Principal Andrew Ludwig received 207 write-in votes. Superintendent Jeff Sortisio was pleased with the results of the budget vote. It was his first budget as superintendent...
Sortisio-Pleased with budget vote
Budgets were also approved in Brocton, Cassadaga Valley, Chautauqua Lake, Forestville, Pine Valley and Silver Creek.
Voters rejected budgets in two area districts. Westfield Academy and Central School saw its budget defeated 295-196, while Ripley Central voters rejected the budget by one vote...91-90.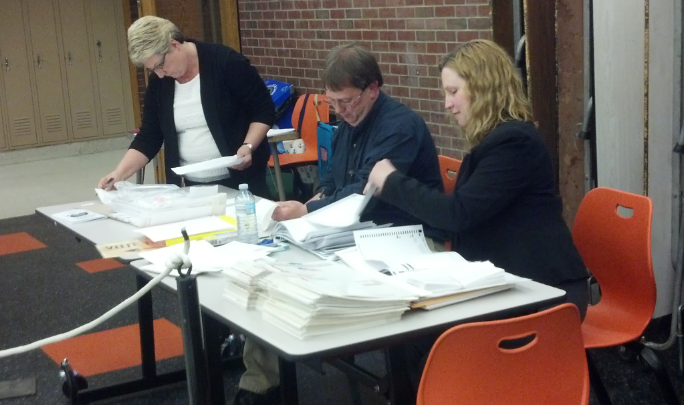 Staffers count the vote at Fredonia Central (Photo by Dave Rowley)