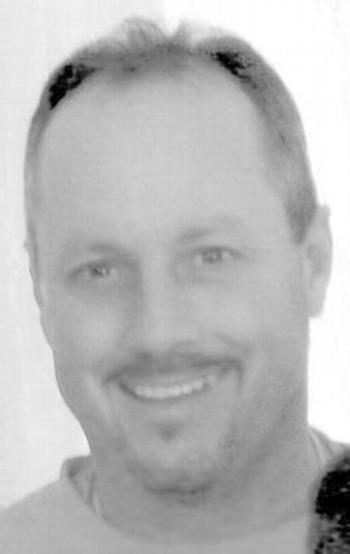 Steven J. Brunner, 57, of Silver Creek, NY died unexpectedly Saturday (Jan. 25, 2014) at the TLC/Lake Shore Hospital in Irving, NY.
He was born Jan. 22, 1957 in Buffalo, NY, the son of Jean (Saunders) Brunner of Silver Creek and the late Bruce E. Brunner.
Steve graduated from Silver Creek Central School in 1975. He was self-employed, doing con-tract painting and carpentry. He enjoyed playing tennis, golfing, bicycling, reading and classical music.
An avid sports fan, Steve's favorite teams were the Buffalo Bills and the Buffalo Sabres. In his younger years, he was an accomplished hockey player.
Besides his mother, he is survived by three sisters, Susan (Bil) Strangeway of Milwaukee, Wis., Laurie (Tiger) Schmittendorf of Angola, NY and Lisa (Scott) Estee of Silver Creek; three brothers, Bruce (Debra) Brunner of Silver Creek, Gary Brunner of Columbus, Ohio, and Matthew Brunner of Silver Creek; three nieces, Kathleen Schmittendorf, Tessa Brunner and Maggie Estee; and two nephews, Alex Schmittendorf and Ethan Brunner.
A Memorial Mass will be held in Our Lady of Mt. Carmel Church, 165 Central Ave., Silver Creek at 1:00 p.m. on Saturday, Feb. 1, 2014. Flowers are gratefully declined. Memorial contributions may be made to the Lakeshore Humane Society, 431 East Chestnut St., Dunkirk, NY 14048 or the Anderson-Lee Library, 43 Main St., Silver Creek, NY 14136. Arrangements are by the Hole-Parker Funeral Chapel, Silver Creek.
You can leave a remembrance at www.holeparkerfc.com.
Obituary from the Dunkirk Observer