Did you miss this morning's sports report?
DAN PALMER'S SPORTS REPORT

DANPALMER
audio]

Here's the latest Lake Erie Speedway Report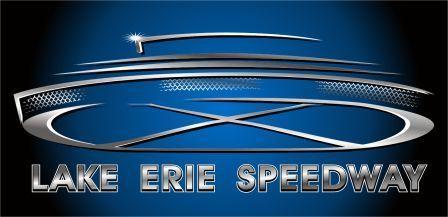 Mother Nature the big winner on Kid's Club Night presented by PNC Bank and PA Cyber
North East, PA (August 16, 2014)- A heavy rain storm and future inclement weather in the forecast forced Lake Erie Speedway officials to cancel the remainder of the race program with only 3 laps remaining in the INEX Bandoleros feature event. The INEX Bandoleros feature event is considered complete since it was past the half way point of the race with #24 Matt Mead holding the lead and being declared the winner. Prior to the INEX Bandoleros, the NASCAR Compacts completed their feature event with #14 Jim Tobin earning the victory.
Inclement weather also caused some delays in the Heat Races, but all five divisions were able to complete their Heat Races and points will be awarded accordingly.
Feature Events (Unofficial Results)
NASCAR Compacts
#14 Jim Tobin
#34 Brandon Huffman
#94 Jeff Breads
#9 Bondy Stoyer
#52 Phil Jackson
#75 Brian Sprague
#314 Chris Ecker
#45 Beckie Jackson
#23 Robert Collins
#77 Joelle Dziduch
#24 Bob Moore
#4 Nick Tobin
#20 Phil Strait-DNS
INEX Bandoleros
#24 Matt Mead
#9 Donald Buell
#5 Lars McElravy
#15 Roy Hayes
#6 Dale Lombardo
#2 Chase Firestone
#01 Chris Breads
#3d Drake McCray
#11 Aaron Mulrooney Jr
#17 George Hayes
#29 Daniel Buell
#10 Jade McElravy
#4 Ryan Bednasz