CURRENT CLOSINGS AND CANCELLATIONS

Roads:

Schools:

Government:
Organizations:

The Dunkirk Senior Center's aerobics class with Catherine scheduled for Thursday, October 1st from 9:30-10:00 AM has been cancelled due to the Red Cross using the Senior Center to help people affected by the partial collapse of the Coburn Building.
Youth Groups/Clubs:

Sports:

Churches:
Bingo:

Businesses:

Events:


Click Here for the Latest Forecast

National Weather Service Warnings/Advisories for Chautauqua County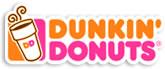 **Add Your Event**
If you would like to add your event cancellation or closing, please call 366-1410 Monday - Friday by 5:30pm. After 5:30pm please send an e-mail to news@wdoe1410.com with your closing notice, name and phone number. All submissions will be verified before being considered for broadcast.