CURRENT CLOSINGS AND CANCELLATIONS

Roads:

County Route 380 in the Stockton-Portland area is closed.

Hahn Road in the Town of Pomfret is closed.

Woleben Road in the Town of Portland is closed.

County Route 37 in the Town of Chautauqua is closed.

Schools:

Government:
Organizations:
Youth Groups/Clubs:

Sports:

Churches:
Bingo:

Businesses:

Events:


Click Here for the Latest Forecast

National Weather Service Warnings/Advisories for Chautauqua County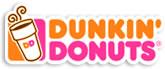 **Add Your Event**
If you would like to add your event cancellation or closing, please call 366-1410 Monday - Friday by 5:30pm. After 5:30pm please send an e-mail to news@wdoe1410.com with your closing notice, name and phone number. All submissions will be verified before being considered for broadcast.