Dunkirk boys come up short in I-90 Holiday Showcase...Fredonia girls pull out a tight victory in Syracuse...and the Bills' interim head coach discusses Sunday's showdown against the Jets. More details from Greg Larson on today's Saturday Sports Update...
Saturday Sports Update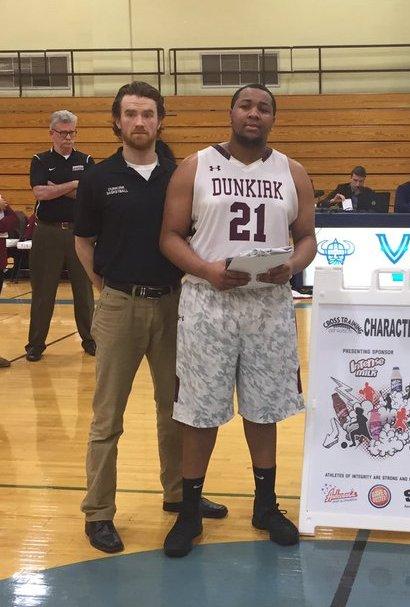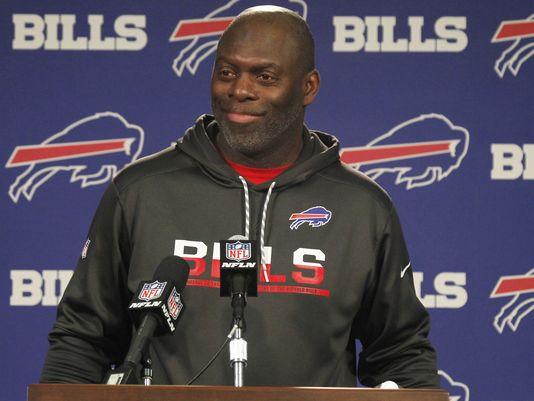 Left: Dunkirk High School's Shamon Stewart poses with his head coach, Jack O'Brien, following Friday's game at Villa Maria College in Buffalo. Stewart made his season debut Friday against the Rochester School of the Arts, notching 16 points, eight rebounds, and five assists for the Marauders. He was also presented with the Character Award after the game. Dunkirk lost 65-58 in overtime at the I-90 Holiday Showcase. Photo by Cardinal O'Hara High School
Right: Anthony Lynn was nowhere near the head coaching ranks at the start of the season. That changed after Week 2, when the Buffalo Bills fired offensive coordinator Greg Roman and promoted Lynn to that spot. Tomorrow, Lynn will essentially be auditioning to be the Bills' next permanent head coach, as he fills in for the fired Rex Ryan. The Bills play the New York Jets tomorrow at 1:00 PM.