Hornets split a pair of Friday...Fredonia State men come up big late...and KD returns to his old stomping grounds. More details from Greg Larson on today's Saturday Sports Update...
comment here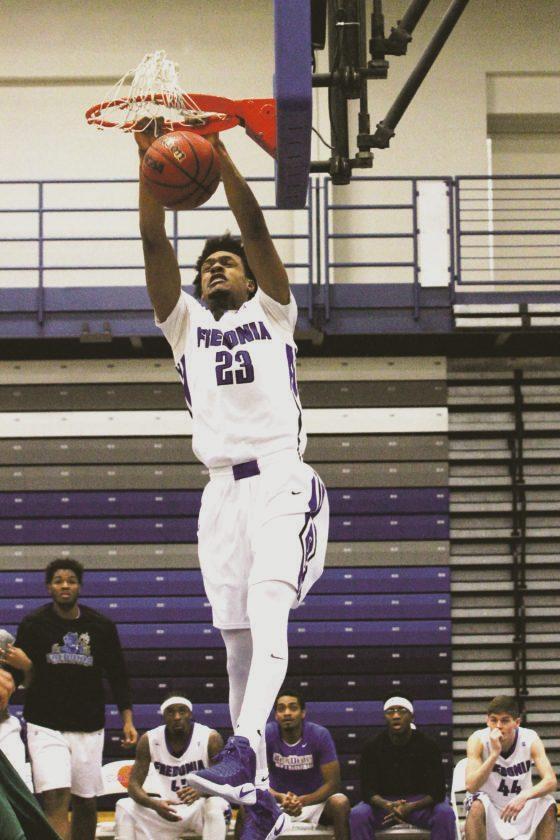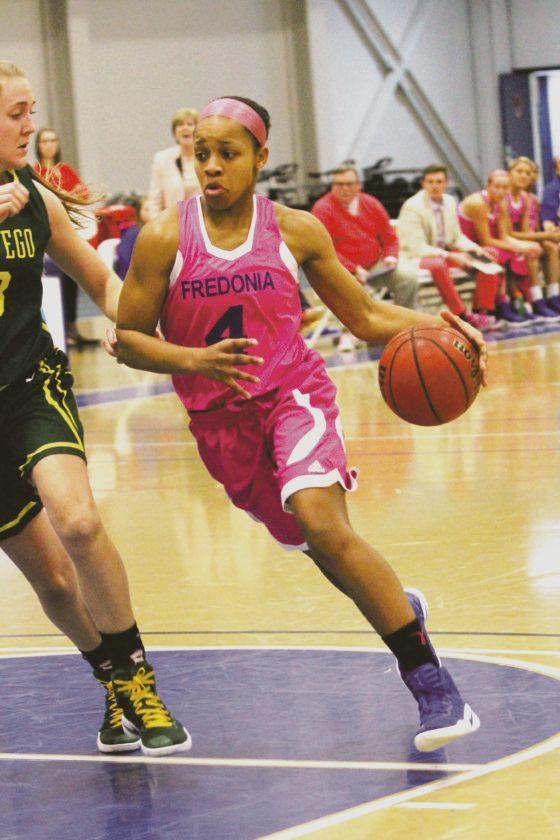 Top: Ian Helps (left) and former Dunkirk High School star Khee Nance (right) were in action Friday night as Fredonia State's basketball teams were involved in one-point games against Oswego. Helps was instrumental in leading the men to a 76-75 win; he notched a double-double with 24 points and 10 rebounds. The women were not so fortunate, though, as they gave up an 18-4 run in the final 5:30 of their game to lose 63-62. Photos by the Observer
Bottom: Russell Westbrook and Kevin Durant have been at the center of the NBA's biggest soap opera since the offseason. In July, Durant signed with the Golden State Warriors in what was an acrimonious breakup of the most dynamic duo in the league. Tonight, KD returns to his old stomping grounds as he and the Dubs play at the Oklahoma City Thunder.