A major fundraiser for the American Cancer Society will be held at the State University of New York at Fredonia on Saturday, April 21 and the entire community is being invited to take part. Relay for Life will get underway in Steele Hall starting at 4 pm and continuing for 12 hours until 4 am the following Sunday. Sabrina Horn is the event's Co-Chair and says the goal is to raise at least $15,000...
Horn-Goal is to raise at least $15,000
Mike Igoe, a former TV journalist turned university professor, is a cancer survivor. He learned of his diagnosis 15 years ago while preparing to do three live broadcasts...
Igoe-It hits you hard
Organizations involved in Relay For Life are Colleges Against Cancer in coordination with the Office of Volunteer and Community Service. Horn and Igoe were guests on WDOE's Viewpoint program.
Click here to listen to entire Viewpoint interview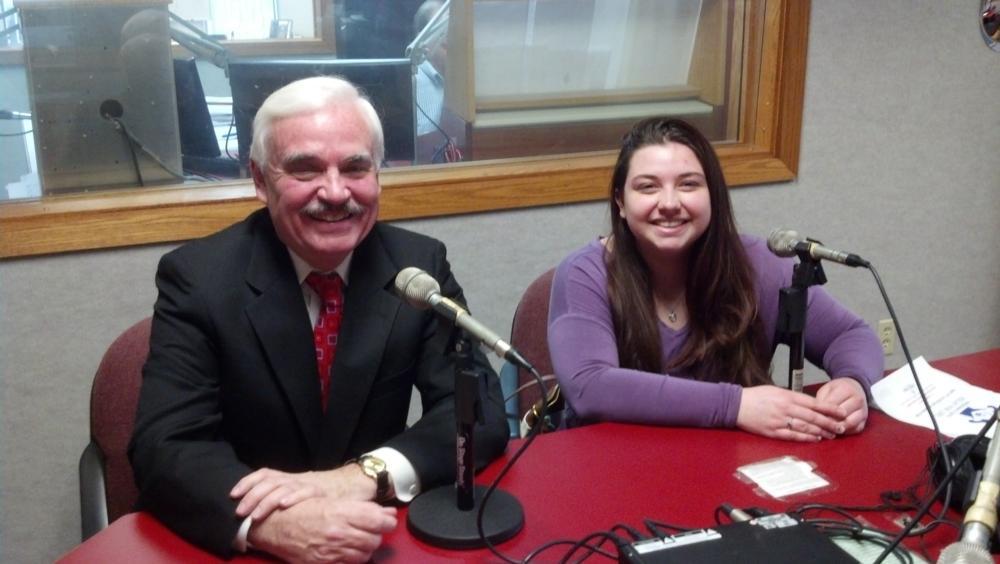 Mike Igoe and Sabrina Horn on WDOE's Viewpoint program