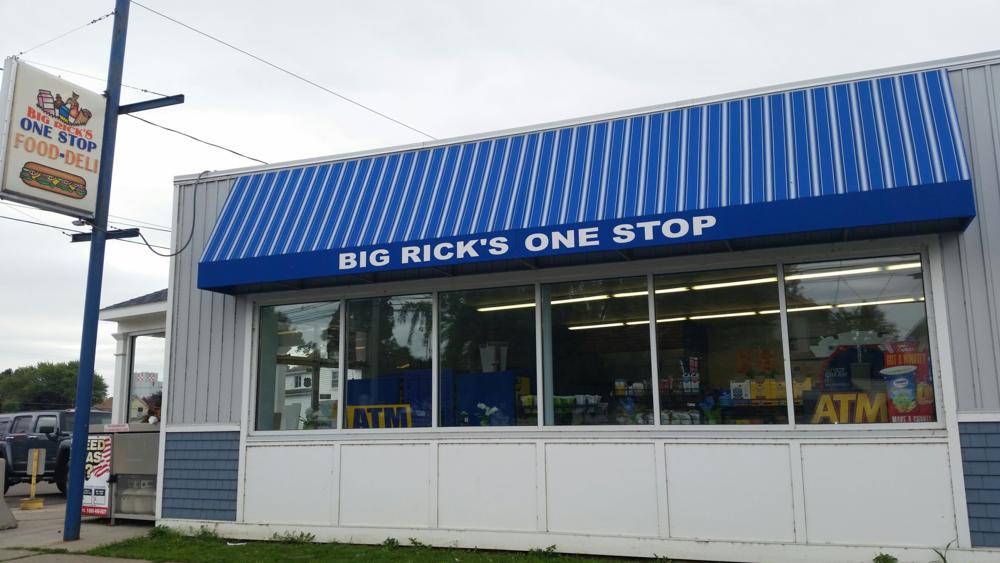 Big Rick's One Stop would like your help
finding homes for these adorable cats and
dogs. Below you can see the featured pets
from the Chautauqua County Humane
Society, Lakeshore Humane Society,
Northern Chautauqua Canine Rescue and
Westfield Stray Cat Rescue.

Also help us find the owners of these lost pets below.
____
Lost on March 6th-7th, in Portland around Fair Road, two female dogs. CASH REWARD! One is a medium-sized pitbull-rottweiler-lab mix, light brown with a little bit of white up near her nose and short hair. Also, white on her chest. Not wearing a collar.
The other is a 6 month old dark brown chihuahua and jack russell terrier mix with spots on her feet and chest. She is wearing a collar. There is a $25 dollar reward being offered for the return of these dogs. If you have seen them, please call (716) 544-5792.
FOUND Beagle on Swede Rd, Brocton
Friendly, well-behaved, not neutred.
Call Troy 716-753-0656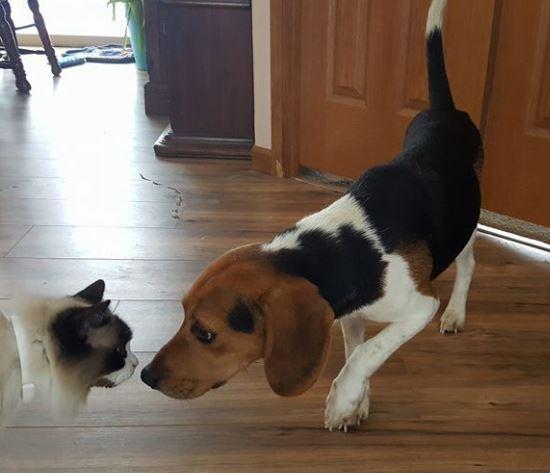 Lost Black And White Tuxedo Cat
Reward Offered
His name is Fitz. He is neutered, has been missing since Saturday October 22nd. He was last seen in Dunkirk's 4th Ward. Call 785-8787 if you see Fitz.
____
Buddy is a very large cat. (about 17pounds)
He is very skittish, but loving at home.
He was lost in the Dunkirk area. Please contact Sabrina if found!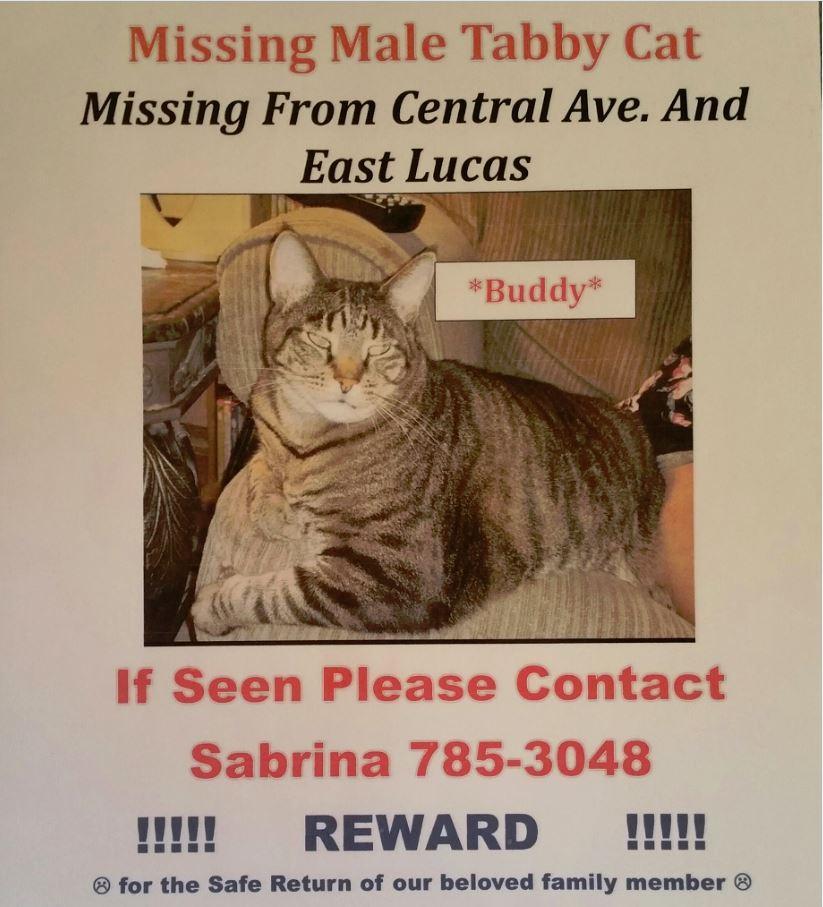 _________________________________________________________________
- "Saving one animal will not change the world, but surely
for that one animal, the world will change forever."
_____________________________________________________________

Missing a Pet? Found One?
Check out the Facebook group below and Share it!
Let's Reunite Love!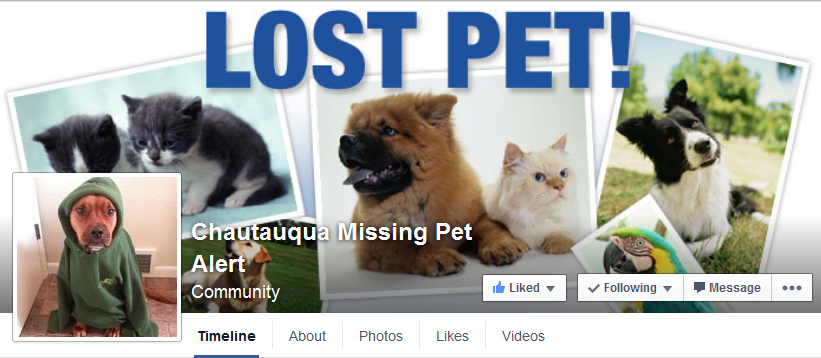 ---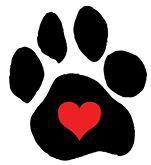 Chautauqua County Humane Society
Pets of the Week
This week we are featuring ALL of our senior pets. All cats and dogs, 6 years and older, are Fee Waived! These wonderful cats and dogs are well past their "puppy" and "kitten" stages, but still have lots of love to give. They are calmer and need a bit less training than the younger dogs and cats. If you can open your heart to giving an older pet a loving home for the rest of their life, please stop in at the Strunk Road Adoption Center and meet your next best friend. You won't find more love at any price! Regular adoption criteria applies. Adoption special runs through 4/1/17. For more information or questions, please call (716) 665-2209 ext. 200.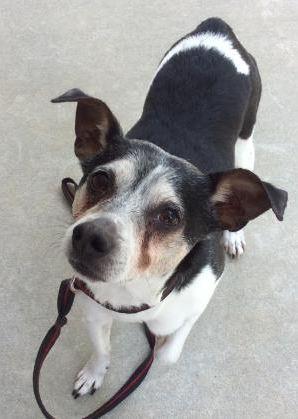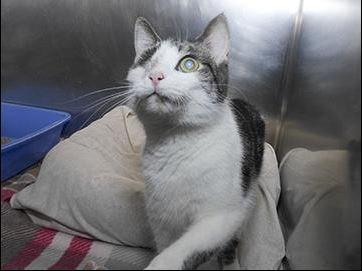 "Alec" and "Clare". Alec is a spunky 7 year old Jack Russell Terrier that loves attention and will take all you give him. He does ok with most other dogs but does not do well with cats or other small pets. Clare is a beautiful 2 year old shorthair that is a special kitty looking for a special home. Due to an untreated infection or injury, she had to have an eye removed once she got to our shelter. Her remaining eye is scarred and she has no vision so she is blind. She is very lovable and will play with toys with bells in them as she can hear them. Both of these wonderful pets deserve a forever home of their own. If you think that either will fit into your heart and life, or any of the other pets waiting for their chance at a great life, please stop by the Strunk Road Adoption Center and meet them. You will be glad you did. For more information or questions, please call (716) 665-2209 ext. 200.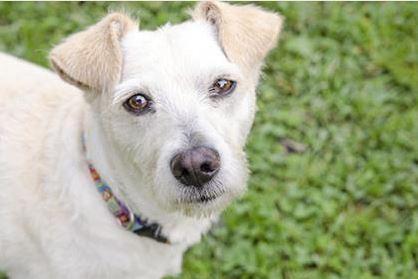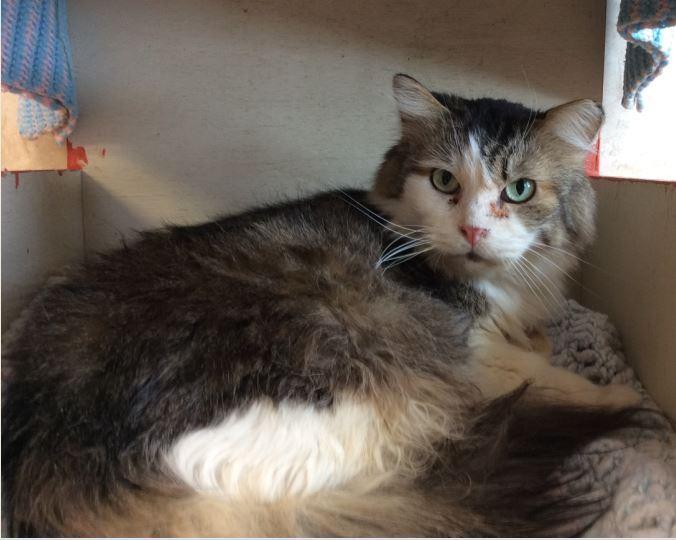 "Snoopy" and "Tipster". Snoopy is a 6 year old terrier that knows his mind. He is a bit quirky and needs a calm home with no cats. He is fine with calm dogs and kids over 13 years old. He is looking for someone that understands him and will be patient as he settles in. Tipster is a 5 year old kitty that would do best in a quiet home. He knows who he likes and loves attention from his friends. Tipster has been here for almost 2 years and is really ready for a forever home of his own. If you have a special place in your heart and home for either of these pets, please stop by the Strunk Road Adoption Center and meet them. All the pets at the shelter are waiting for the 2nd chance they deserve. For information or questions call (716) 665-2209 ext. 200.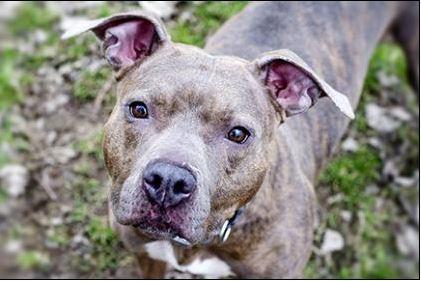 "Lila"
Hello my name is Lila! I am currently the longest staying resident at CCHS. I'm a friendly girl who loves to play fetch with tennis balls. I know sit and down and I am eager to learn more. I would do best in a home with kids who are 8 years and older because I can get jumpy when I'm very excited. I would also do best if I was the only dog in the home. If you're looking for a lady to bring love and vitality into your life, I'm the gal for you! Come by and meet me today!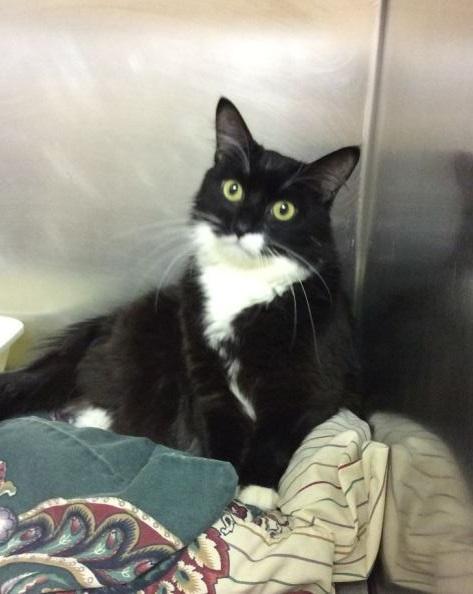 "Jack". Jack is a very friendly 5 year old kitty that can be quite the talker. He will need to stay on a special diet of prescription food to keep him healthy. If you have room in your heart and your home Jack, or any other, great pet awaiting their 2nd chance for a great life, stop by the Strunk Road Adoption Center to meet your new best friend! For more information or questions, please call (716) 665-2209 ext. 200,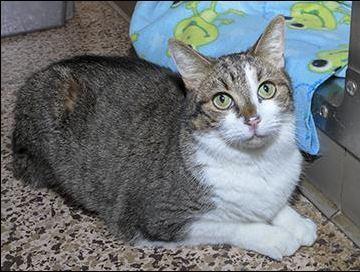 "Tinkerbell". Tinkerbell is a nice 6 year old kitty that would really prefer the quiet life in a forever home. Shelter life is a bit stressful for her, so she will need time in a new home to adjust and patient people to give her that time. She is truly a diamond in the rough. If you have the place in your heart and home for either of these, or any of the pets at CCHS, please stop in at the Strunk Road Adoption Center. You will be glad you did! For more information or questions, please call (716) 665-2209 ext. 200.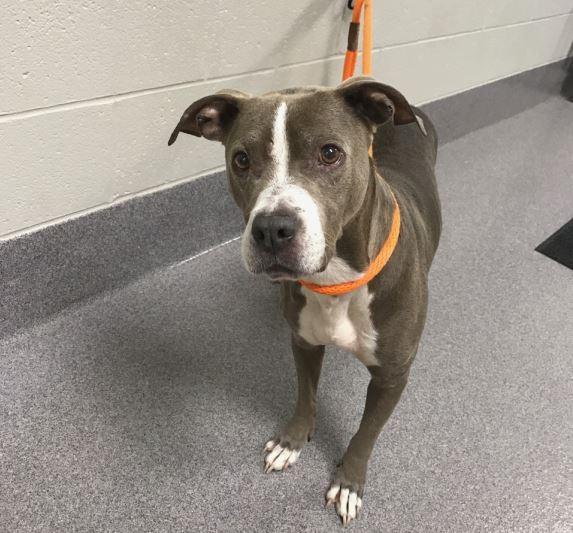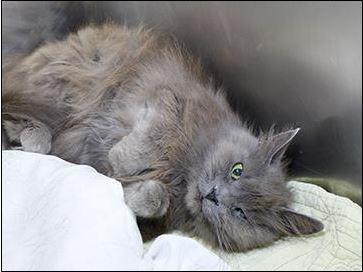 "Joplin" and "Missy". Joplin is a 5 year old pit bull mix. She is a sweet and mellow girl that likes taking walks. She seems to like everyone, but might be too much for cats. Missy is a beautiful 2 1/2 year old gray kitty. She is missing an eye, probably due to an old injury. Because of this, it would be best if she was an inside only cat. Both of these great pets are waiting for their 2nd chance at a great life. If you have room in your heart and your home for either of these, or any of our other great pets, please stop in at the Strunk Road Adoption Center. You will be glad you did! For more information or questions, please call (716) 665-2209 ext. 200.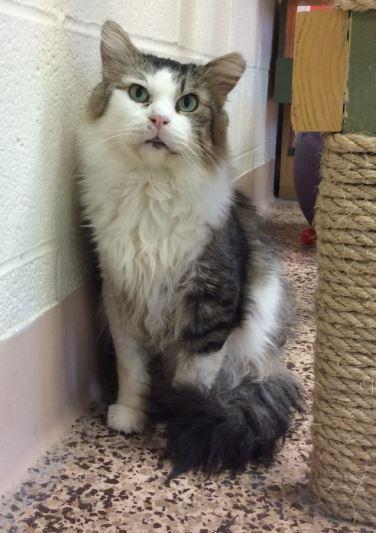 "Tipster" Tipster is a beautiful 5 year old kitty that has been at the shelter for over 1 1/2 years. He likes attention, but only on his terms. He would do well in a home where he can be his own guy. He does well with other kitties as long as he has space. If Tipster sounds like a fit for your home (and heart), please stop by the Strunk Road Adoption Center at meet him or any of the other wonderful pets waiting for their 2nd chance at a great life. For more information or questions, please call (716) 665-2209 ext. 200.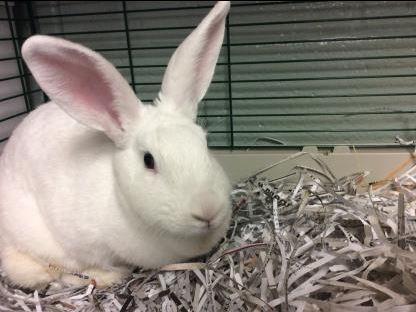 "Aster". This bunny came to us as part of a large cruelty case. She is very nice and ready to move to forever homes. She is spayed and is a young adult. If you have what it takes to care for this "honey bunny", stop in at the Strunk Road Adoption Center to meet them. You will be "hoppy" you did! For more information or questions, please call (716) 665-2209 ext. 200
---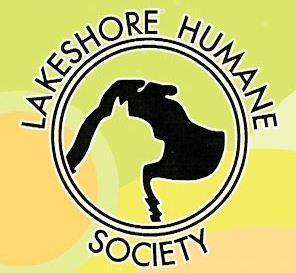 The Next Adoption Days are:
April 1st
April 8th
April 22nd
Noon - 4 PM
Please come to our semi-monthly adoption days from noon until 4pm at 431 East Chestnut Street, Dunkirk. You can make a special appointment to see any of our adoptable dogs or cats by calling 672-1991, visiting our Facebook page (Lakeshore Humane Society), or contacting us through our website: www.lakeshorehumanesociety.com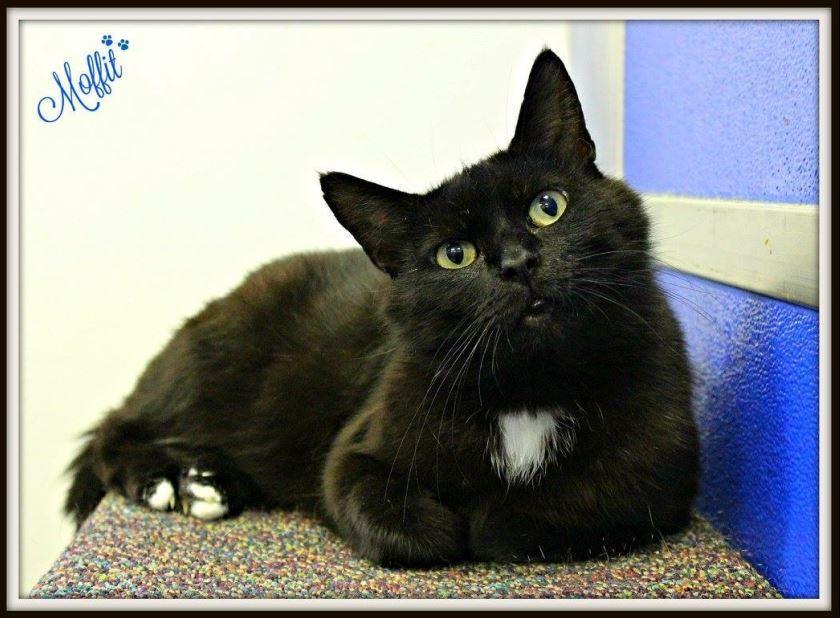 Moffitt~This beautiful black tuxedo cat was found with a collar around her neck and leg about a year ago. Efforts to find her owner have been unsuccessful, so she needs a new home. She is estimated to be about four years old, is friendly and pleasant, and seems to get along well with other cats.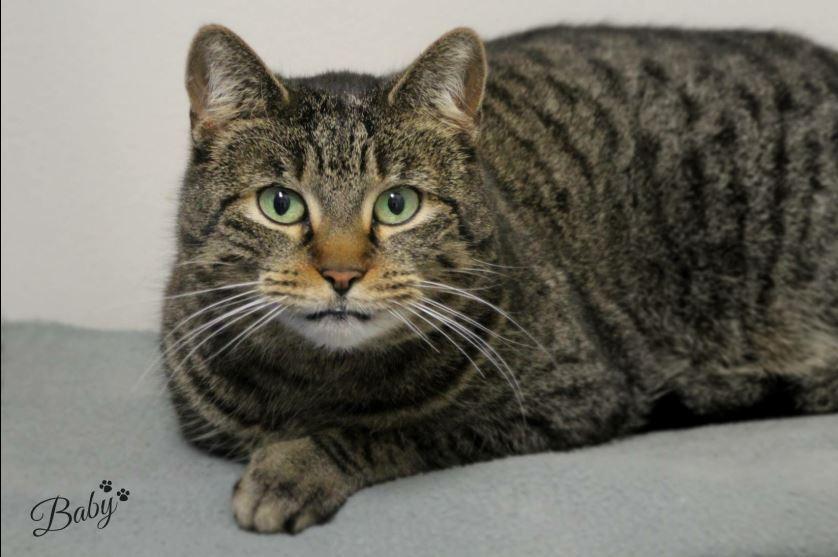 Baby: This young cat is very loving and friendly. Spayed and up to date on her shots, she will be a good baby in a loving home.
Gwen: This very friendly young mother and her kittens came to our care shortly before Christmas. Now that her offspring have been adopted, she is ready for her forever home. Gwen is a short haired brown tabby with white feet and underside, and a distinctive brown spot left of her nose. She is very friendly and loving, spayed, up to date on her shots, and ready to go.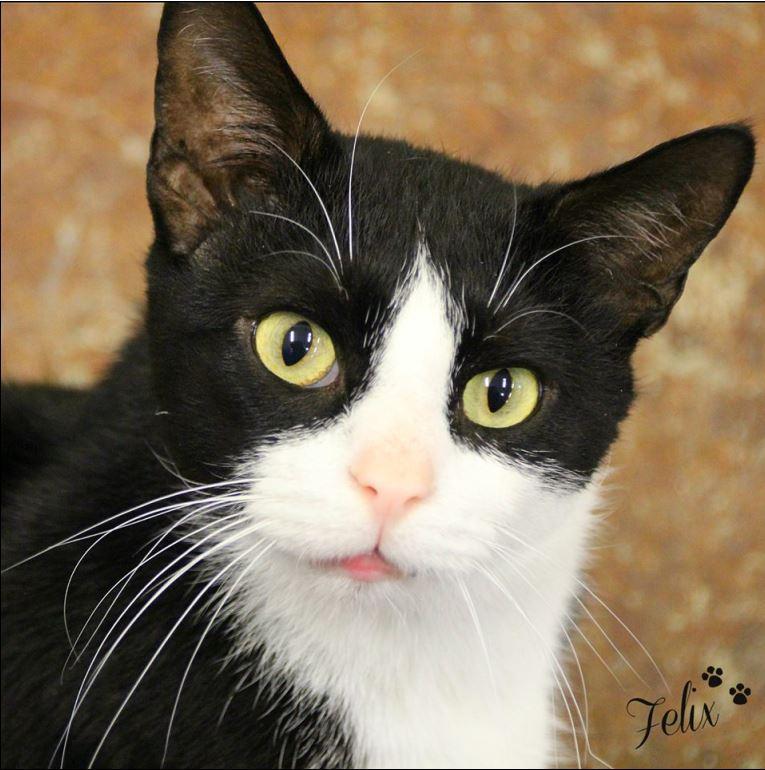 This cutie is Felix, who is approximately 3 years old. He's an affectionate little guy who previously lived with 2 other cats and doesn't seem to mind dogs. His favorite hobby is playing in his water dish. He is a black tuxedo with an inverted white V on his face.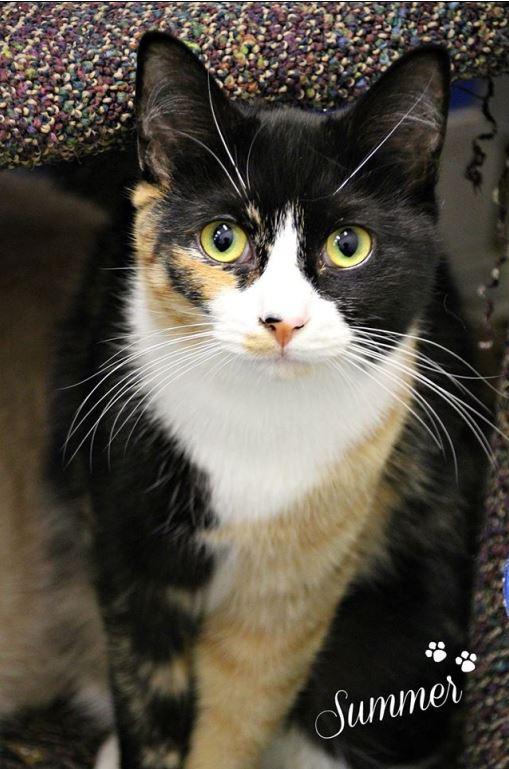 Welcome Summer into your home. This tortoiseshell female is about ten months old. She was rescued as a seven month old with a littermate, Autumn. The two were close companions and now that Autumn has been adopted, Summer needs her forever home. She is an orange and black mix with white feet, muzzle, and vest. Although a little shy, she has become shy and plays with the other older kittens in her cage.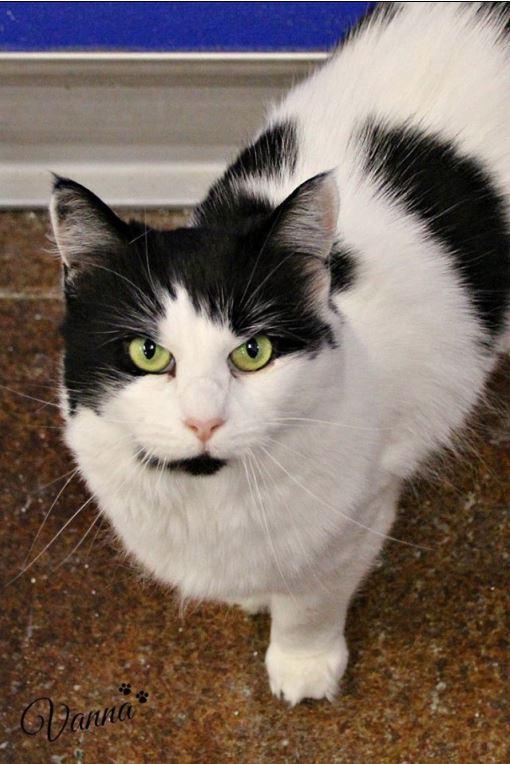 Vanna:
This attractive three year old cat has lots of reasons not to trust humans. She was abandoned and left locked in without food and water for an unknown length of time. However, Vanna has not lost her sweetness and her love for people, and comes right up to be petted as soon as anyone comes near her cage. She has medium fur, white with splotches of black, with a scalloped black "cap" on her head. Spayed and up to date on her shots, this gal gets along fine with the others in her cage, and is a favorite with many of our volunteers due to her friendly, loving disposition. She needs a home where she can be sure she will always have food and water, as well as lots of love.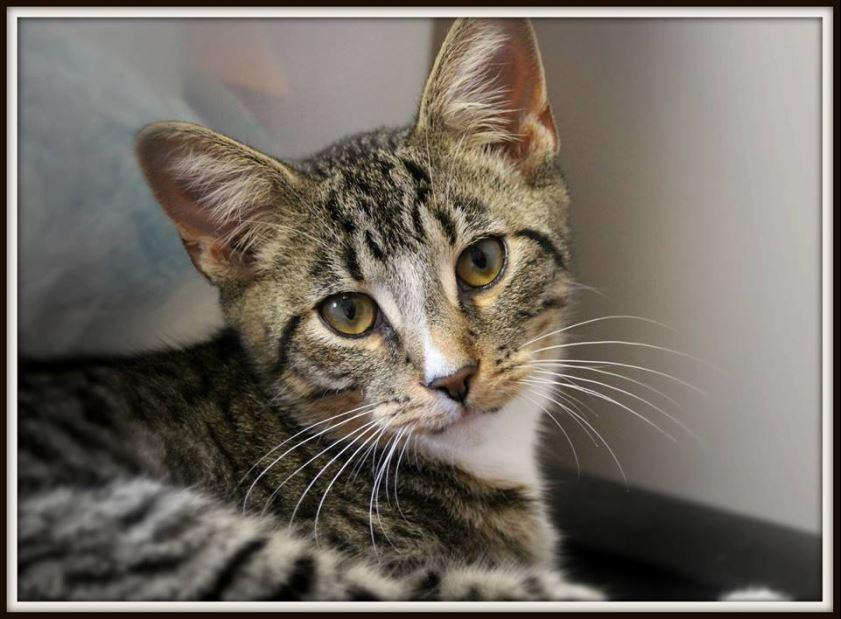 Flynn was born in spring 2016, and is presently in a foster home where he gets along great with other animals and the children. He is neutered, up to date on his shots, and really needs to get to his forever home soon. A short haired tabby, he has lots of white markings and is very attractive and also sweet and friendly.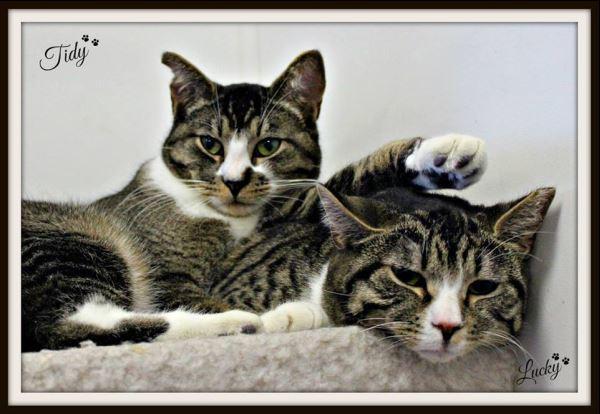 Tidy and Lucky: These are two of three buddies that were taken in together from an unfortunate situation. Their short brown tabby fur is enhanced with wonderful white markings and accents. They are neutered and up to date on their shots, and make wonderful housemates because they are such good pals. If you adopt them together, we will give you a special lower adoption fee. If you have room for a third cat, their buddy, we will be glad to negotiate a very special rate so they can have a home together!
Dogs are available for adoption: All dog adoptions require a pre-home visit and references will be checked.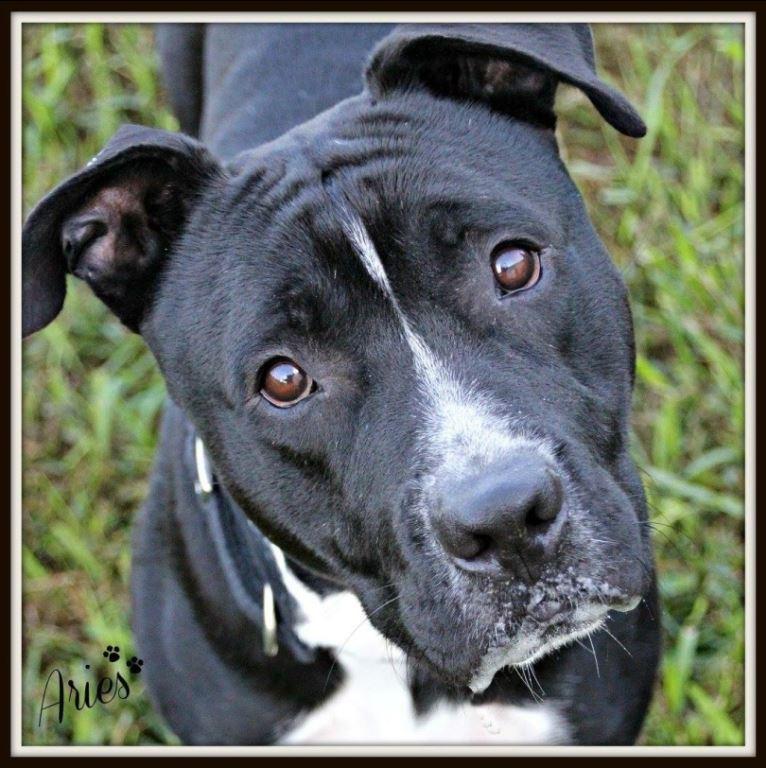 Aries: When you look into the sad eyes of this extraordinary dog, you can see how much he wants you to take him home and make him a part of your family. Aries was purchased off the streets as a two week old puppy in a horrible snow storm. He was bottle fed and cared for by an amazing family who couldn't keep him. Aries is a top dog and needs to be the only dog in the household. He is used to being the protector for his people and becomes very easily attached. He needs a strong handler who can bond with him and teach him how to be in a pack environment. Aries, having a lot of energy, suffers from anxiety in the kennel environment. He enjoys car rides, hiking and being close with his owner, and he is learning. Due to his anxiety in the shelter Aries is losing weight and has broken his teeth chewing at the kennel. He needs a home where he can uncaged and hang out with his people. Because of his size and level of energy we recommend that he be in a home with older children., and a fenced yard would be great.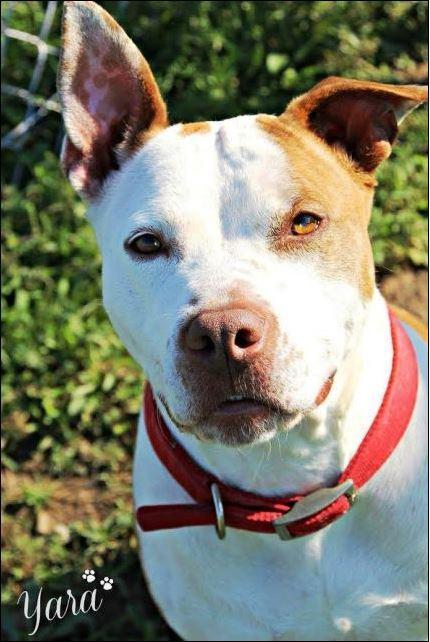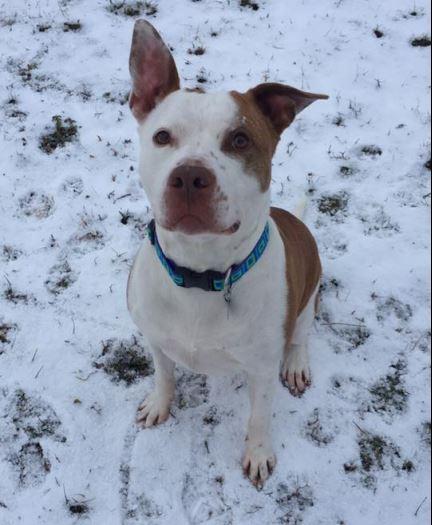 Yara is a 55-pound Staffordshire Terrier, all muscle and love. She has one brown ear and one poka-dotted ear, which she quirks up in the air when she is listening to you. --she keeps her kennel clean and wants nothing more than to be with people. Yara is selective about which dogs she likes, but did live with a small male dog in the past. She cannot be in a home with cats--they are too tempting to chase!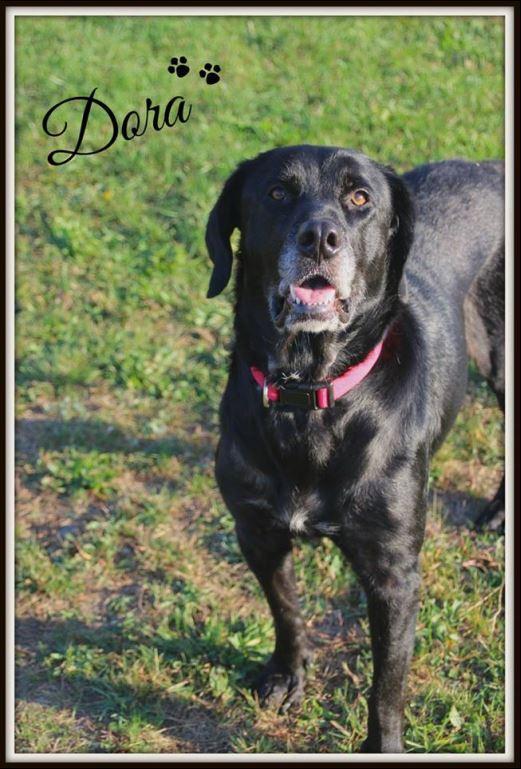 Dora:
Dora is a well-behaved seven-year-old black lab. She has a comically deep voice for a lady, and isn't shy about letting you know she wants attention! She exhibits the typical lab qualities: she is intelligent, observant, and quick to learn. She also loves everyone she's met so far! Unfortunately, Dora has issues with her legs--she has hip dysplasia and her front legs get tired easily from carrying her body weight. She will be on medication for the rest of her life for joint support and arthritis, but she doesn't let that get her down! She will need frequent but easy exercise to keep her healthy.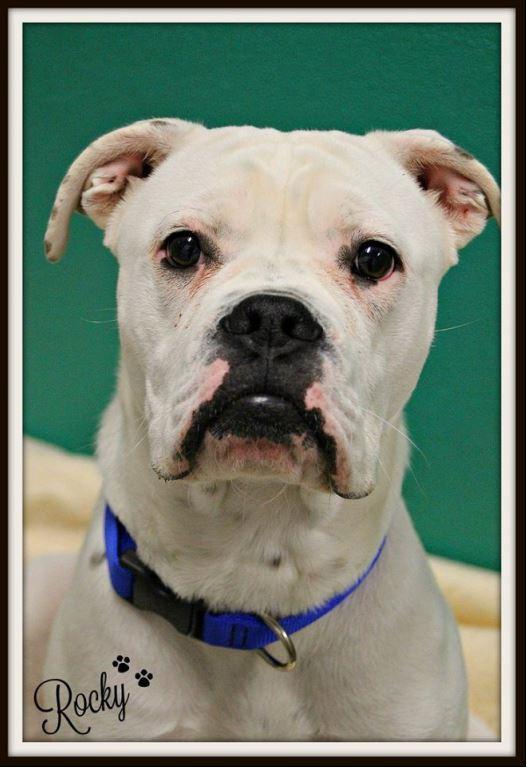 Rocky is a 2-year-old boxer mix, and he also has polka dots! He is very playful, and needs to learn a few basic manners. He loves balls, hugs, treats, and playing tag (if he tackles you, you're "It"). We are still getting to know Rocky, as he was brought to us after being picked up as a stray.
---

You can visit any of our dogs at the shelter at
7540 N. Gale Street in Westfield. We're open from
1-3pm Monday through Saturday or you can make
an appointment by calling 326-PAWS or emailing
All the dogs can also be seen on the web at
Maybe you can't adopt but have extra time on your hands? Go to the website and fill out a volunteer application or stop by the shelter during open hours from 1-3pm Monday-Saturday and pick up an application there. There are a number of ways you can help out either hands on with the dogs weekdays, evenings or weekends or with events, fundraising or other things. The shelter is located at 7540 N. Gale St. in Westfield and their phone number is 716-326-7297. You'll make new two and four legged friends for sure!
Have you wondered about how you can help the dogs?
We are always looking for volunteers to work shifts, help at events, even just do yard work. Haven't got the time to volunteer? How about helping financially and donating your empty nickel deposit cans and bottles. Several of the local redemption centers such as Get Your Nickel Back in Fredonia, Don's Car Wash in Lakewood and Farm Fresh Variety Store Bottle & Can Redemption in Jamestown will even take your returns and send us the money!
Another painless way is by shopping via Amazon Smile and designating Northern Chautauqua Canine Rescue as your charity of choice. Amazon donates .5% of your purchases (at no additional cost to you!) to the charity you've chosen. Every penny counts!


Hi everyone!
Hope you are all surviving Mother Nature's Stella storm. For those that have dogs, they're probably not too excited about going out in this, but the dedicated volunteers have all been wonderful making sure the shelter dogs get out for several daily walks.

January and February were great adoption months; 44 dogs and puppies found homes. If you were one of the lucky ones to have found a new best friend through NCCR then we thank you and hope that all is going well with your new buddy. Feel free to drop us an email or send photos, we always like to know what's happening.

If you followed Frankie's stay with us during the many months we had him, you'll be pleased to know that he was one of those lucky 44.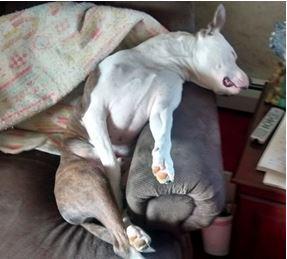 Frankie happily sleeping in his adopted Dad's chair at home.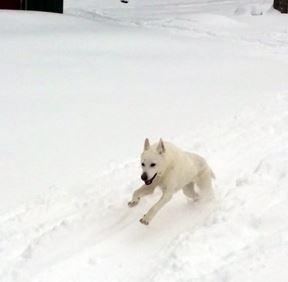 For those that remember Neesa, she was a much older dog who arrived in very tough and neglected shape. With lots of vet care, special baths, volunteer TLC and finally a perfect home, Neesa (or Neat as she has come to be called) is enjoying her senior years and absolutely loving her snow time. Her adopted family say she is happiness on 4 legs.




If you've been thinking about adopting, we have a wonderful group of dogs just waiting to find their forever homes. There is a quote that circulates in rescue groups...."Saving just one dog won't change the world, but it will change the world for that one dog!" That certainly came true for dogs like Frankie or Neat or any of the many dogs that pass through NCCR's revolving door and out into a loving home. Their world is made better by you! The shelter is located at 7540 N. Gale St. in Westfield and is open Monday-Saturday from 1-3pm or by appointment by calling 326-7297. Open House is this Saturday the 18th from Noon-3pm. Stop by, check out the facilities, talk to volunteers to see how you can help out and of course meet the dogs.

If you can't make Open House then stop by Dunkirk Tractor Supply on Vineyard Drive on Saturday the 25th from 10:30-1:30. Volunteers will be there with some dogs and can easily answer any questions you might have about volunteering or any of the dogs that are currently at the shelter.

Many of the dogs can be seen online at www.caninerescue.org. The website lists upcoming events, fundraisers, adoption successes, rabies clinics and other things. Be sure to check out our Facebook page too; you can easily spread the word about NCCR dogs by liking/sharing their images; it costs you nothing and yet might mean everything to that dog if it helps it find a home. Dogs can change very rapidly, so if you're looking for something specific, keep checking back!

Lastly, we have several FUNdraisers in the works; maybe something will fit your schedule (all events have more information on the website):

April 1st 8-11am Pancake Breakfast at the Westfield United Methodist Church. $6 adults, $3 children under 10, park in the lot behind the church or on the street.

April 29th 5pm-9pm Casino Night at the Fireman's Club in Silver Creek, event hosted by Client Solutions Group. $25 donation. There will be music, a Chinese auction, blackjack, and other fun things.

June 3rd Mark your calendar for the 4th Annual Putts For Mutts Golf Tournament. Pinehurst Golf Club, Westfield. Get your clubs ready and your group together! NCCR is looking for sponsors and golfers for this always fun event. There's prizes, food, raffles and more! Email or call for more details:PuttsForMuttsNCCR@gmail.com 716-467-4663.

We hope to see you at some of these events, and we thank you for all your support!
Come find a new friend, be it a couch potato or a running buddy, we have all shapes, sizes and colors waiting for you! If you haven't been by the shelter lately, stop on in! We're located at 7540 N. Gale St. in Westfield and are open Monday-Saturday from 1-3pm or by appointment by calling 716-326-7297. Most of the dogs can be seen online at www.caninerescue.org or check out our Facebook page too.
We wanted to thank everyone for their generosity over the holidays; we were fortunate to receive a number of donations. Just a reminder if you send us a memorial donation, please put down the name and address of the family that the memorial is for; we want to make sure that your generosity is properly recognized.
As always, we love to hear about any of our dogs that you adopted. If it was last week, last year or 10 years ago, please drop us an email and a photo. This is NCCR's 18th year of "helping dogs adopt a human"! We remember many of the dogs that pass through the doors; your notes, emails and photos help make it all worthwhile!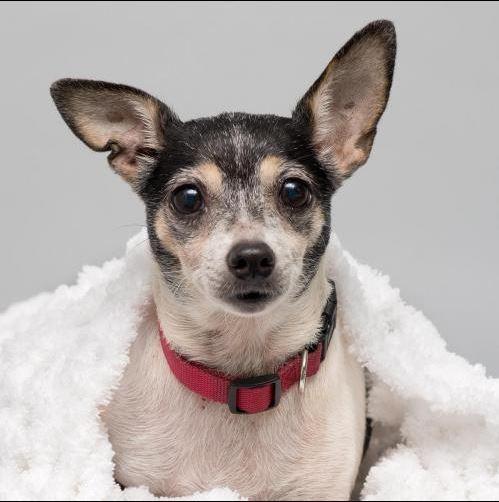 Millie:

We believe Millie is at least 7 years old. These little dogs can live through their teens so she has many years left hopefully! She's a sweetheart who loves to lie under her blankets- she just burrows away! Millie is in foster care and an appointment would be needed for you if you would like to meet this sweet little snuggler. He foster mom says this about her: "Typical of many small dogs, she is possesive of her person and doesn't like other dogs to be around her person; rat terriers were bred to be tough little fighters, and she has an 'I am the queen' personality when it comes to other dogs. Besides that, she's a sweet, affectionate dog who loves attention. It's still unknown if she tolerates cats or kids, as I have neither. I think her perfect home would be one with an older person or couple, with no other pets. She's playing fetch with a favorite toy right now. I think she'd make a great companion for someone who's willing to take on an older dog that still loves to play!"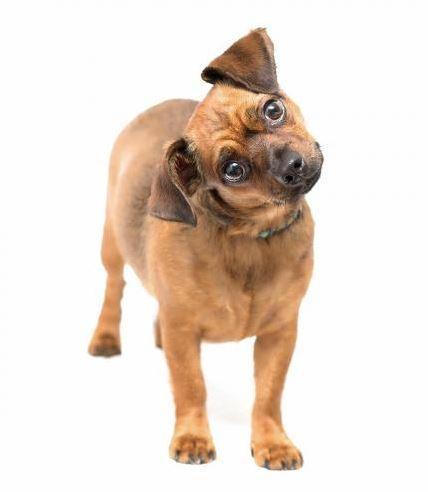 Peaches
Meet Peaches! She's a 15lb. pug doxie mix. This little girl would prefer a quieter home and one where a lot of attention was lavished on her! Peaches is a little timid at first, but really wants to be your loving companion. She's very afraid of men for some reason and would do best in a quiet home preferably with only a frmale. She gets very attached to the female in the home and becomes territorial with that person. She bonds very well with someone and loves that person with all her heart!
---
ALL CATS AT WSCR HAVE BEEN SPAYED/NEUTERED. ALL CATS ARE UP-TO-DATE ON THEIR VACCINATIONS. CALL 326-2404 TO SCHEDULE A VISIT WITH ANY OF THESE WONDERFUL CATS.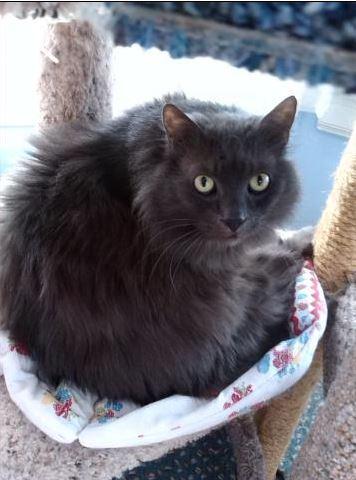 Dust Bunny: This girl is about 10 years old and shy, but with love and patience, she would blossom into a wonderful pet!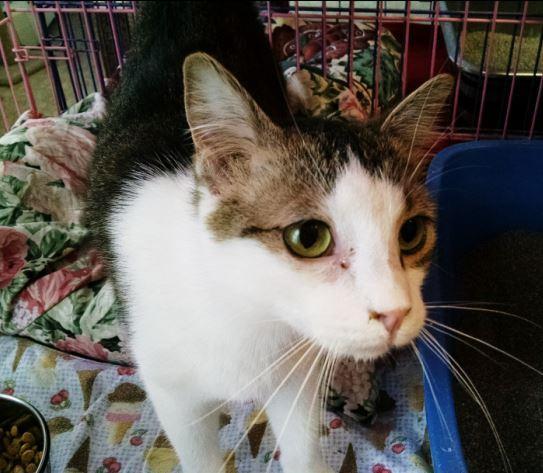 Allie is a beautiful white & gray DSH female cat who is very friendly and enjoys socializing with people. She gets along with other cats, has had her shots & is spayed.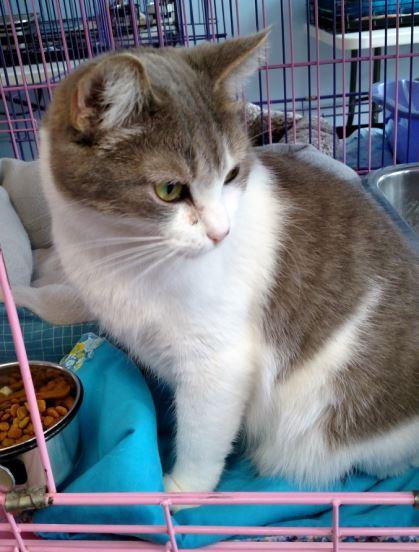 Annabelle is two years old and is a very soft, fluffy cat who loves to vocalize! She enjoys playing with toys and chasing the other cats!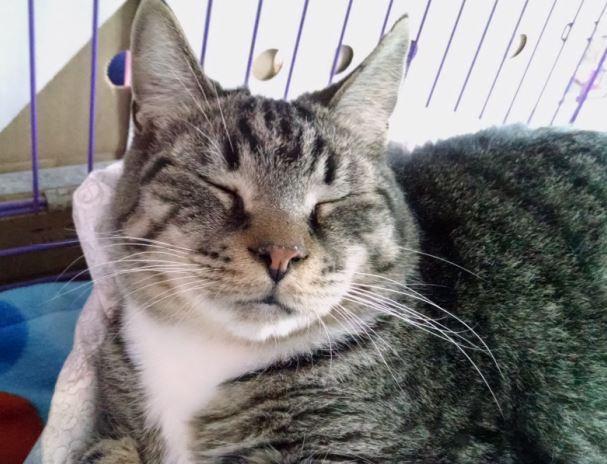 Diego is a very handsome fellow! He is a black & gray tiger mix with white fur; Diego is 3 years old. Diego has a great personality - he has all his vaccinations & is neutered.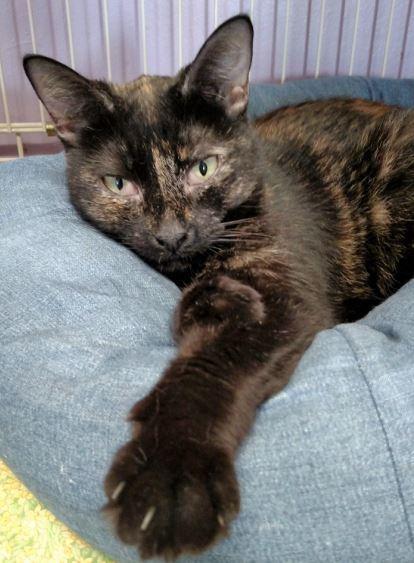 Lily is a Dark colored Tortoiseshell & is about two and a half years old. Lily enjoys running around the shelter & playing games with the other cats.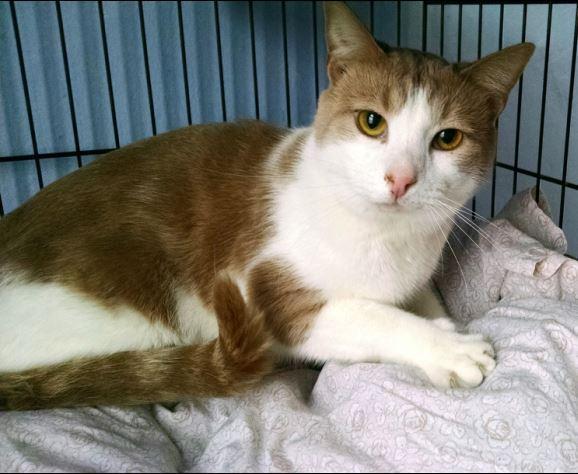 Rhett is a gorgeous buff & white colored cat - he is around 2 years old. He likes to sit in the sunshine & is a very gentle boy.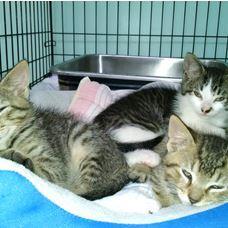 There are 8 kittens at the Stray cat rescue! These are 3 of them! They are tiger striped, some with white on the face and legs. They have been given their initial shots, given worm & flea medicines. They are about 7 –8 weeks old and very cute.
If you are interested in adopting any of these cats or any of our other many felines in need please call (716) 326-2404 or email us at thriftykitty@fairpoint.net. Feel free to see our other kittys at our website www.westfieldstraycatrescue.com also please visit our Facebook page at www.facebook.com/westfieldstraycatrescue

which contains a link to petfinder that lists the WSCR cats that are available for adoption.
You can visit any of our cats Monday-Friday from 10AM to 5PM and Saturdays 10AM-2PM at the Thrifty Kitty located at 59 E. Main St. Westfield, NY.
The cats at Westfield Stray Cat Rescue are up to date on all their vaccinations and have been tested negative for both Feline Leukemia and FIV.