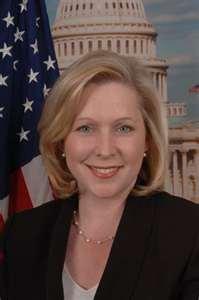 New York Senator Kirsten Gillibrand is urging the U.S. Department of Agriculture to authorize $300 million in emergency relief funding for dairy farmers immediately. Gillibrand made the announcement Tuesday afternoon during a conference call with statewide media, including WDOE News. Gillibrand says dairy farmers in New York are suffering from historically low dairy prices and are forced to shoulder an increasing amount of debt to continue operating...
Kirsten Gillibrand: crisis in our backyard
Gillibrand says the emergency funding should go directly to the dairy farmers so they can keep producing without going bankrupt.