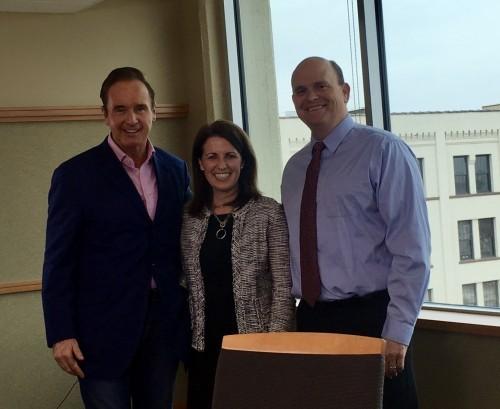 In raising awareness of mental illness, area Congressman Tom Reed has teamed up with Buffalo-area Congressman Brian Higgins and the Patrick Lee Foundation to appear in an ad campaign promoting BeKind2theMind.org. May is Mental Health Awareness Month, and provides an opportunity to bring greater awareness of mental illness and the mental health issues facing communities. Reed spoke about the video during a conference call on Wednesday with area media, including WDOE News.
Tom Reed on ad campaign
Reed says he is glad to get involved with the campaign during Mental Health Awareness Month...
Tom Reed: glad to be part of the ad campaign
The Lee Foundation says the Republican and Democrat are committed to identifying bipartisan solutions to address the nation's mental health needs.
Click here to see the video featuring Tom Reed and Brian Higgins and learn more about the initiative.